New session of the 2015-2016 GED classes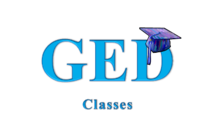 Fall semester FREE GED orientation will be held on Monday, August 24th and Tuesday, August 25th, from 5:00-8:00 in the Coleman ISD Annex Building.

After these two mandatory orientation days, classes will be available on Mondays and Tuesdays, from 4:00-8:00. You may attend classes any time during those hours. If these hours are not convenient to your schedule, a computer program is available, that you may access at your convenience.

For more information, or to make your reservation, please contact Michelle Sexton at (325) 625-4842 and leave a message.